I've always recycled grocery bags, but over the past two months grocery bags have actually become a commodity here in Montgomery County, MD. A law was passed to require certain stores to charge five-cents on each plastic or paper bag they provided us. Being a green enthusiast I am all for this! The Law which is similar to Washington D.C.'s Bag Law was designed to reduce the use of disposable bags by bringing reusable bags.
##Reasons Behind the Law##
Plastic bags are the biggest single source of waterway litter.
Montgomery County spens 3 millions dollars to clean up these plastic bags.
To have a trash free Potomac River.
The county's way to meet state-mandated MS4 stormwater permit requirements.
To reduce litter and therefore pollution in the Anacostia River.
##Other Facts##
Retailers retain 1 cent of each 5 cents for the bags they sell to a customer.
The leftover 4 cents goes into the County's Water Quality Protection Charge (WQPC) fund.
Awesome Visual Aid about grocery bags and the effects it has on the environment – Washington Post
Now, I make sure to always have a reusable bag in my purse and a few extra in the car (for those unplanned grocery store stops). Since these bags are actually worth money now, I thought they deserved a nice container to put them in. Being an Etsy addict I went instantly on there and found the most stylish Eco-friendly grocery bag holder made of 100% cotton from Sunshine Sisters. I ordered the "Pernilla's Journey Paradise Green Mamba" designer print and waited only a few days for it to arrive in the mail. Getting a package is always exciting, but knowing it has the personal touches of an Etsy seller makes it so much more enjoyable.

##About Sunshine Sisters##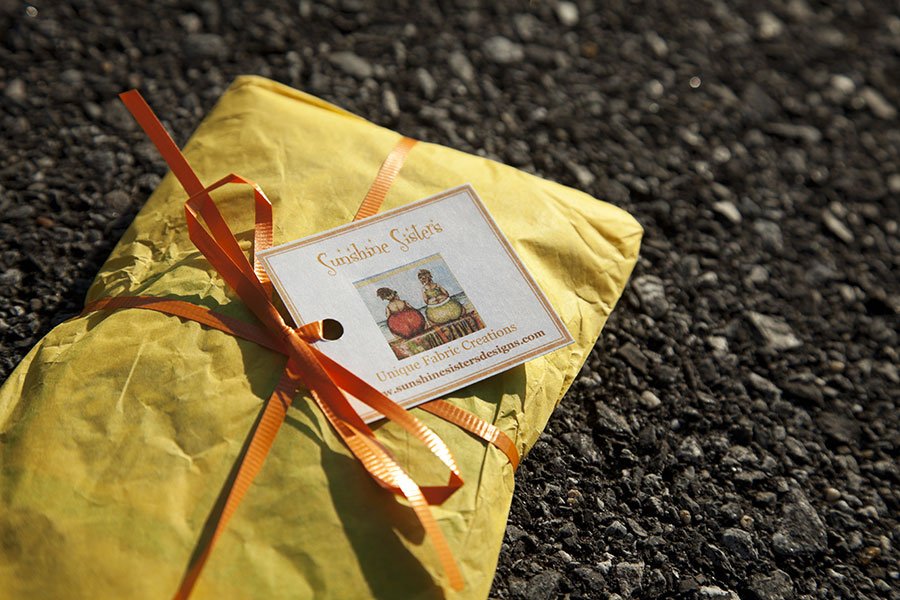 Janna Perry a mother, teacher and fellow Creative who sells not only these grocery bag holders, but also cloth dinner napkins (another item to use for less waste and also fits into the grocery bag holder), etc. Check out Sunshine Sisters store on Etsy.