We shouldn't just celebrate Earth for one hour or one day, we should celebrate it every day. The community of Serenbe does just that. Located below Atlanta, Georgia this is a green community that was built on the concept of sustainability.
"Each home is certified to EarthCraft Homes "green" standards." – From Serenbe website
What first struck me after the gorgeous land and homes was the eclectic style of the community and people. Everything from street-lamps, trash cans, and benches were made from recycled/repurposed materials. The lawns at each home have no grass (to probably save on water usage), and where there is grass it's allowed to grow as nature intended it. It makes you wonder if this community can do it, why can't these ideas be implemented into other communities around the nation?
Serenbe is separated into three districts: Selborne – center for arts, residential homes; Grange – organic farms, stables, and forestland;  Mado –  still in the planning stages, but should have an upscale hotel, destination spa, etc.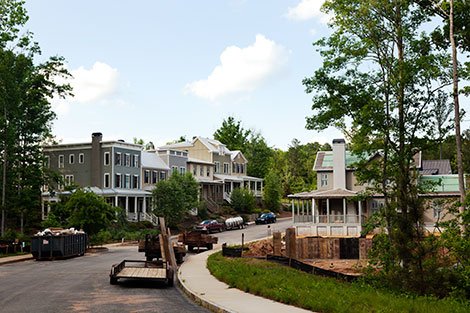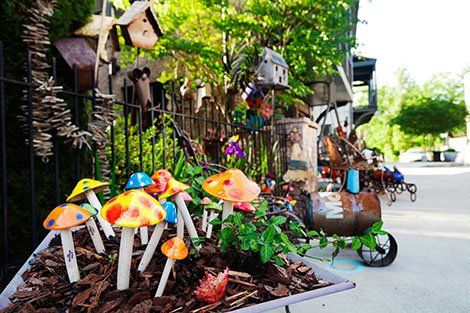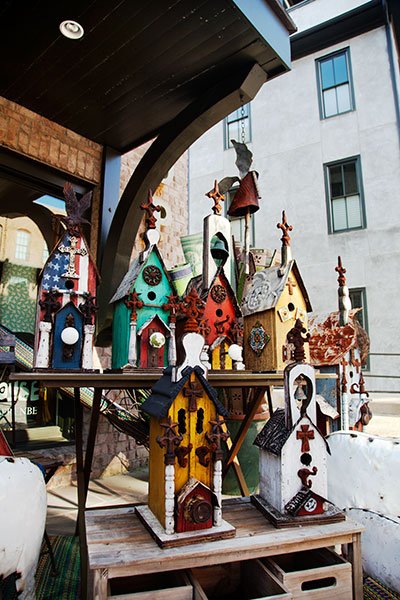 ##HGTV Dream Home 2012##
Inside Serenbe is the new 2012 HGTV Dream Home. If there's any 'Dream Home' to win this is the one. Not only do you get a fantastic eco-friendly home, but a community based on reusing, recycling, and repurposing.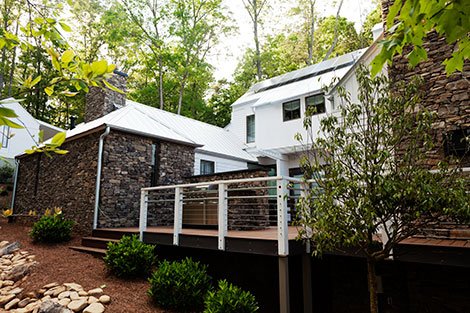 ##The Organic Food##
If you can only do one thing at Serenbe grab a bite to eat. With two restaurants and a bakeshop (and a vegetarian restaurant planned for the future) there is something for everyone, even gluten free options. It would make sense that the food is so fresh, real, and delicious since both the founders Steve and Marie Nygren have backgrounds with food.
"The Hil" was our choice of food for Earth Day dinner. From Crispy Calamari to a Margherita Pizza almost everything on this menu is from there organic farms.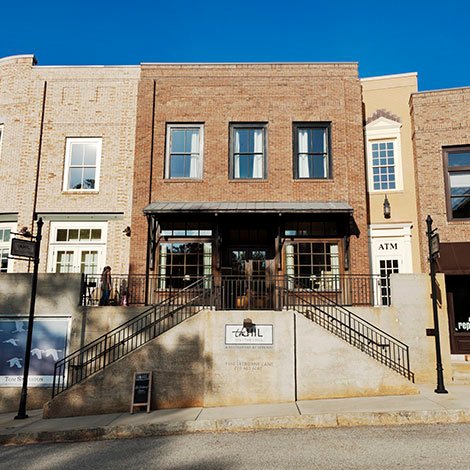 Here's a few menu items we tried and would recommend (some might not be available all the time):
Organic Whole Wheat Bread with Butter
Crab Fitters with Remoulade Sauce (this is made of almost ALL crab, highly recommend!)
The Hil Burger with Shiitake Mushrooms, Swiss Cheese, Smoked Bacon, H1 Sauce and "Hil Made" French Fries
Pan Seared Maine Scallops and Crispy Braised Pork with Roasted Turnips and Mustard Jus
Warm "Hil Made" Waffle with Butterscotch Pecan Ice Cream and Bourbon Caramel Sauce (I think this was everyone's favorite of the night.)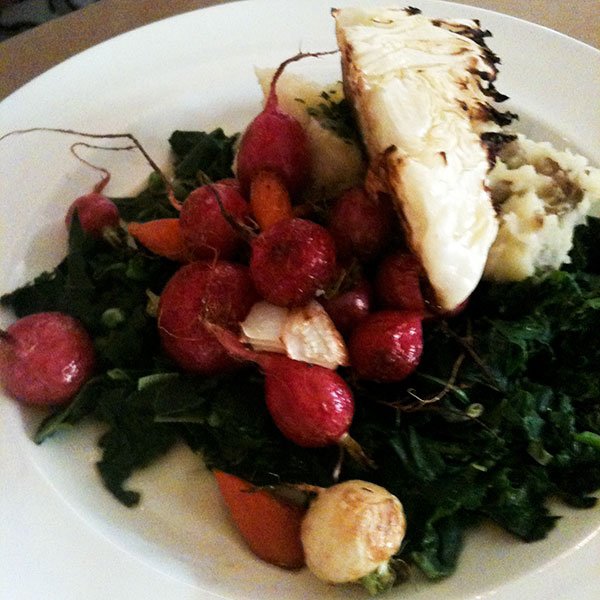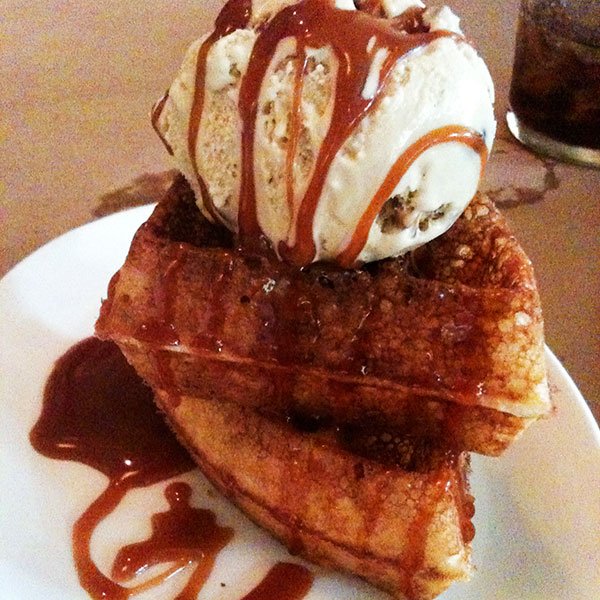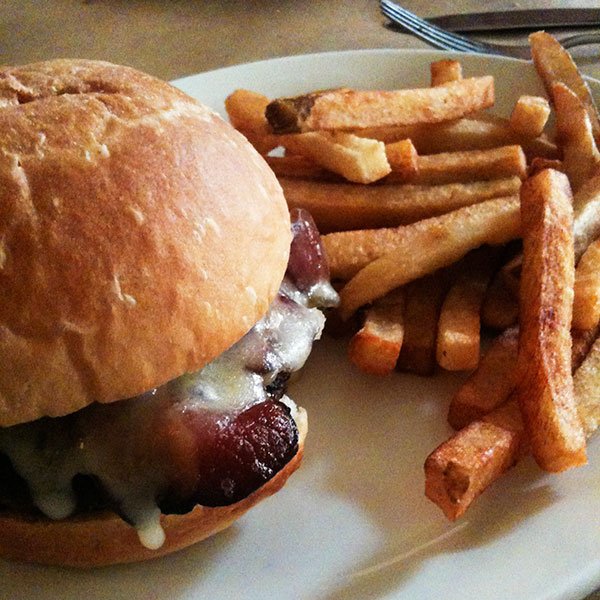 ———————
You can see more photographs here or learn more about this green community here.