Green Products
C.O. Bigelow - Bath and Body Works' Natural(ish) Solution
I was taking a walk around the mall the other day and remembered I had some gift cards to use up before every company in this economy goes belly up.
First stop was Bath and Body Works.
I have had a problem with B&BW since I was 16 and my pediatrician thought I had TSS, though it turned out my full body rash was actually from a dye I was allergic to in a B&BW soap.
Still people insist on giving me gift certificates here sigh. This one I had since December 2007 - I am never excited to go and shop in there.
So I wandered in amiss the mass of women digging through clearance bins and found a sales person. I asked 'Do you have any Organic or all natural products?'.
Do you have any Organic or all natural products?
She looked bewildered as though no one had ever asked her such an absurdity. After a second she let me know the closes thing that had was probably their CO Bigelow line.
I wandered over to the meager display and selected the trial sizes of the CO Bigelow Not Your Ordinary Daily Shampoo, CO Bigelow Not Your Ordinary Daily Conditioner and CO Bigelow Lemon Cream Body Wash.
These products don't claim to be Organic or all natural but it was the best they had to offer for my gift card purchase.
CO Bigelow Not Your Ordinary Daily Shampoo & Conditioner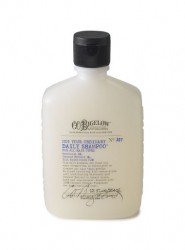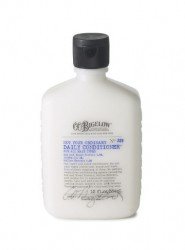 The Not Your Ordinary Daily Shampoo's ingredients include: Pathenol (sp) 1%, Coconut Extract 1%, Silk Amio Acids 0.5% and the Not Your Ordinary Daily Conditioner's ingredients include: Soy and Wheat Protein 1.5%, Jojoba Oil 1%, Mallow Extract 0.5%
I'm not sure what 'Pathenol ' but Google seems to think it's a misspelling of a chemical compound panthenol. I don't know why they would boast that ingredient but to each their own.
I liked these shampoos enough but they're not a green product like the kind I am trying to incorporate into my daily life. I like the natural scents and how they make my hair feel but there won't be a long lasting relationship between me and the CO Bigelow shampoo and conditioners.
CO Bigelow Lemon Cream Body Wash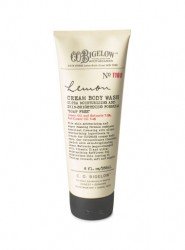 This product boasts 7.2% Lemon Oil and Extracts and 7.5% Safflower Oil as it's natural ingredients, but I have got to admit I really enjoyed this body wash.
The smell of lemons wasn't overwhelming but left me with citrus like refreshed feeling. The cream body wash is nice it lathers well on my bamboo poof and didn't leave my skin feeling oily or too dry after I stepped on the shower.
---
Green Behavior doesn't necessarily recommend or endorse these products for their green value but it's the greenest that we have seen from Bath & Body Works. We'd only recommend trying these if you have a gift card that needs spending - they're not bad products just not the most green conscious ones we've seen.