The Greeench – Deodorant Powder
Not only can it be used on your underarms, but anywhere on your body that perspire's (feet for example). You don't have to mix this with water, just lightly tap where needed and gently rub with your fingertips.
The deodorant was not for me because of the distinct smell (probably the powdered sage), but it's just personal preference. I might try their coconut version next time. The deodorant powder contains almost all natural ingredients, with a few safe synthetics added. From one persons review they said the smell from the product took 6 hours to wear off… and I will agree with that review. However it was very nice to have dry armpits. I'd compare the texture of the product to something like using baby powder. Another random tip is that I found the powder never wanted to come out of the pop up top so I just unscrewed the top and either tapped the powder out that way or poured some on to my fingertips.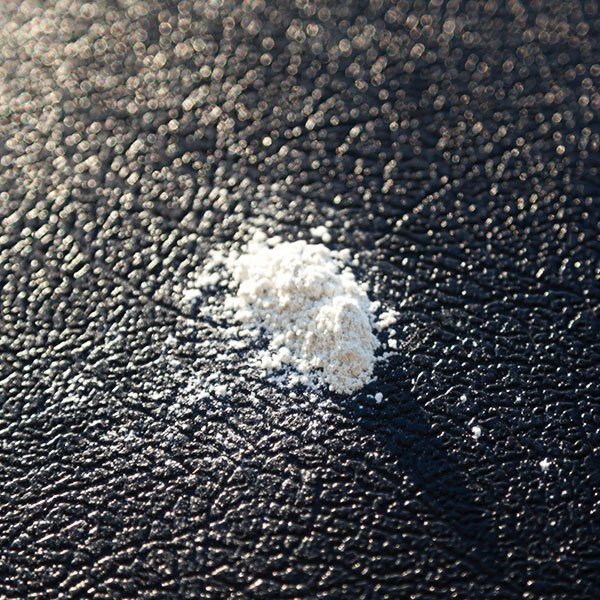 Ingredient list:
Talc , Sodium Bicarbonate , Magnesium Trisilicate , Lycopodium Powder , Perfume , Water (Aqua) , Thyme Oil (Thymus vulgaris) , Tea Tree Oil (Melaleuca alternifolia) , Benzoin Resinoid (Styrax benzoin) , Powdered Sage (Salvia Sclarea) , Powdered Tea Tree (Melaleuca Alternifolia) , Powdered Rosemary (Rosmarinus officinalis) , *Limonene , *Linalool , Chlorophyllin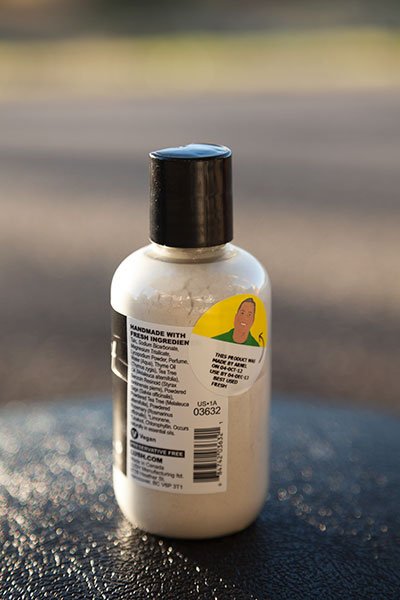 Don't know what some of these ingredients are well neither do we! Lush evens has their own "Lushopedia" for more insight into all their ingredients.
Love their phrase "Give Up the Bottle and Hit the Bar"
Their shampoo bars "last as long as three 250ml bottles of liquid shampoo would"
Lush color supplements are mineral-oil free.
Vegan. Non-animal testing.
Have kids try their 4 in 1 multi-purpose moldable soap. (soap, bubble bath, shampoo, and toy)
On my to try list:
Karma Komba (Patchouli and citrus bar to perfume and detangle – shampoo bar)
Caca Rouge Mama (Henna hair dye)