You have to love companies (& their products) that really go all out Green… from their shipping, packaging (40% recycled), and products Eco Lips is one of those rare companies (& as far as I know their whole product line) that really are green and eco-friendly.
If your the type that loves the outdoors, whether you love the frost of winter or the heat of summer, try their line of Sun Protection Lip Balm. "Sun Protection 30 Sport" is my top favorite that I've tried of theirs. Can't beat eco lip balm that also protects your lips while going for your morning jog or lying out at the beach!
My second favorite is from their Premium Lip Balm line – the "Gold." It's made with 95% certified organic golden jojoba oil and the best part about it – its unflavored! The "Gold" lip balm is also made cruelty free and with no GMO.
If you have little ones running around your house who also need a little lip protection they have a kid's line made with fruit juices in kid friendly flavors and USDA certified. Not only this line, but their Pure & Simple line is 100% edible (although we don't encourage you to eat it).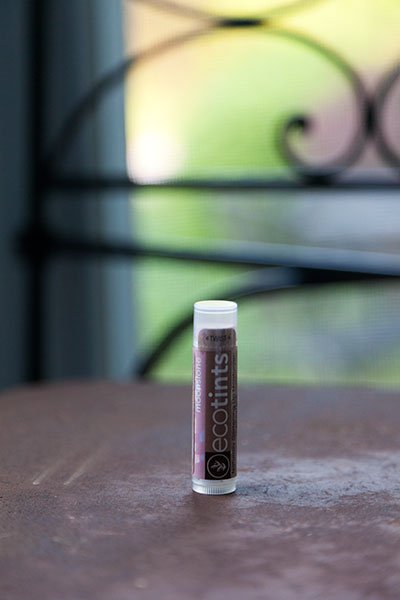 They have many other lines:
Their One World lip balms have fair trade certified* ingredients and USDA Organic Certified ingredients.
Ecotints (as it's called…. eco lip balm with "tints" of color)… this is great if you want lipstick style lip balm that's eco-friendly.
Face Stick Sun Protection 30 which is 82% organic.
USDA Chocolate Lip Balm – this lip balm was not for me, but I'm sure there's people out there that would really like chocolate flavored lip balm (they have other flavors also). Also 100% edible made with Dagoba Organic Cocoa Powder.
See… Ecolips has real, natural ingredients, unlike most makeup and beauty products out there on the market. Try findings them at your local health foods store (I find them at MOM's Organic Market.)
Eco Lips get the
Green Recommended
seal of approval! We use them in our day to day lives – you should too!
Leave a comment below if you've tried the Energy line infused with Caffeine, Green Tea, and Vitamin B12.
Notes:
*Fair Trade Certified products are products that farmers and workers are justly compensated for.